Steps 1 and 2- In the Main Menu on the left, click on RECIPIENTS, then search for the client and click on its corresponding DETAIL button.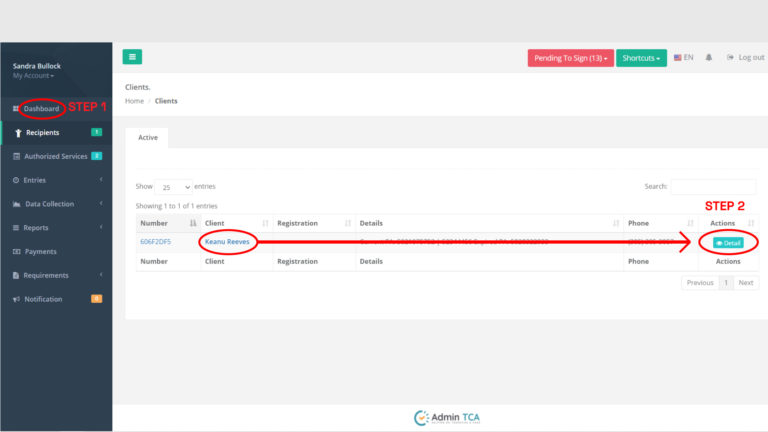 Steps 3 and 4- Click on the SERVICE REPORT tab and then on the DETAIL button of the Report you want to sign.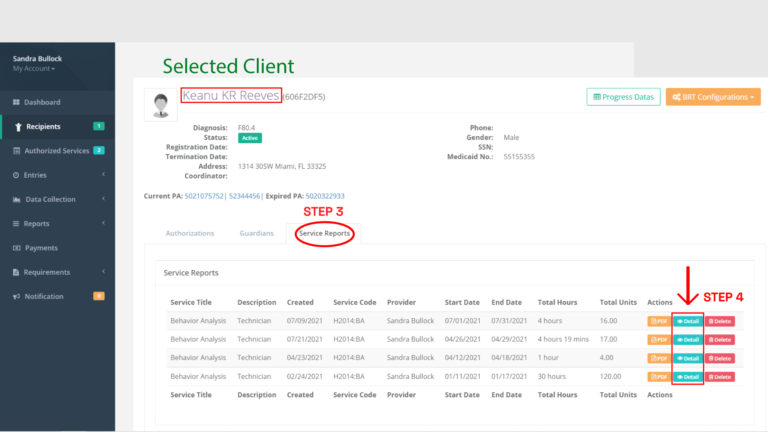 Step 5- Click on the EDIT button.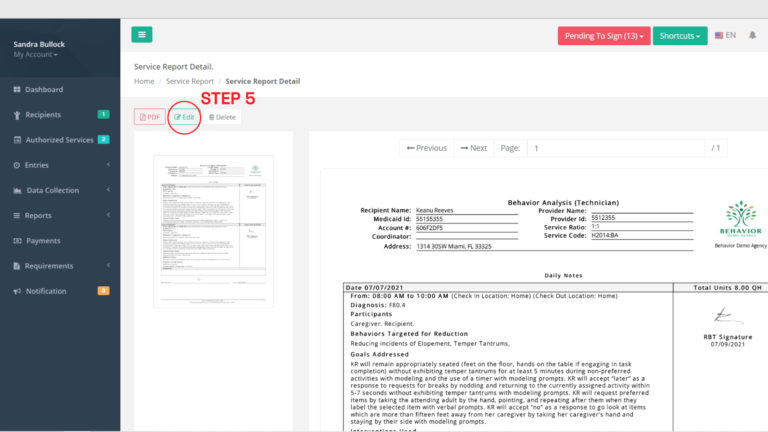 Step 6- Click on the button Clic here to sign.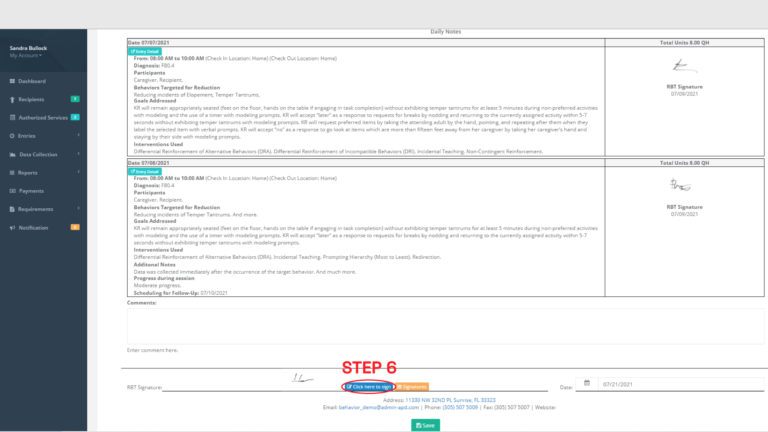 Steps 7 and 8- Draw your signature inside the gray space of the pop-up window and then click the DONE button.
Note: With the CLEAR button to the left of the UPLOAD IMAGE button, you can restart your signature if any errors occur.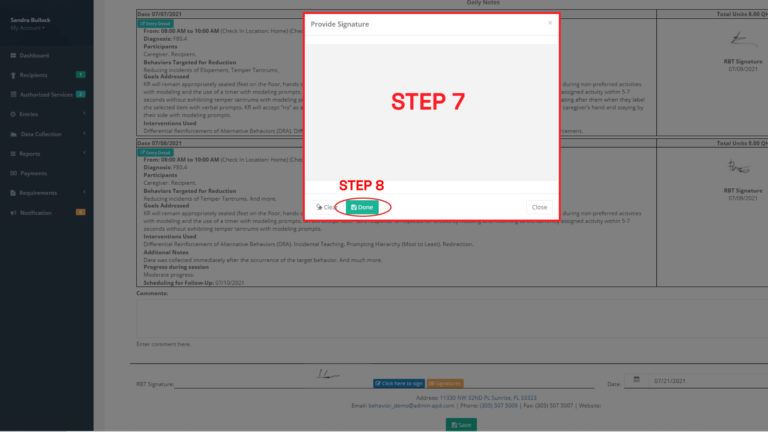 Step 9- Click on the SAVE button to conclude.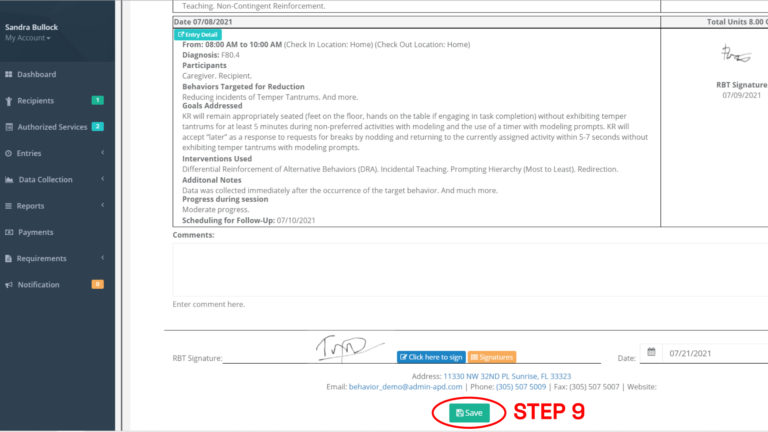 Step by Step Video Tutorial