Steps 1 and 2- Click on the MY ACCOUNT menu and then on DETAIL.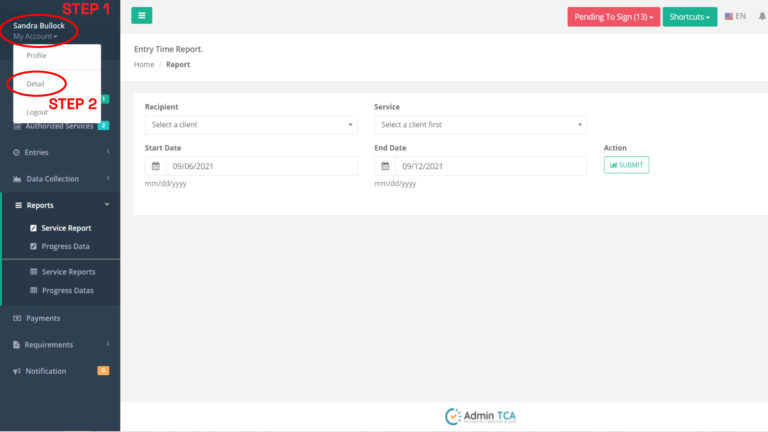 Steps 3 and 4- In the DETAIL section, click on the SIGNATURES tab and then on the + ADD button.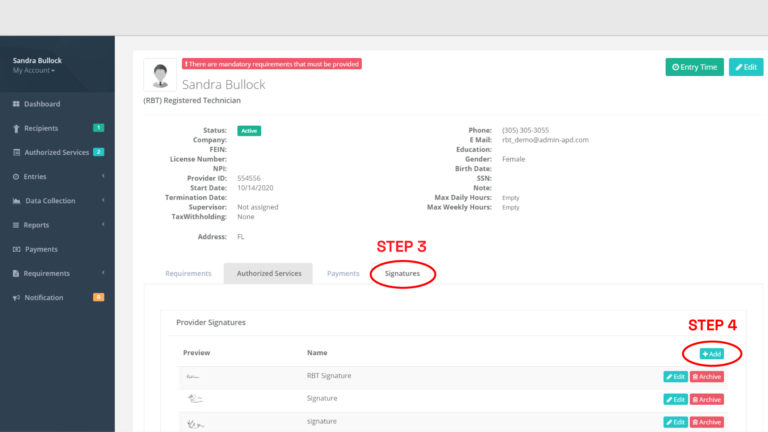 Step 5- Click on the text box and write the name to identify the signature.
Step 6- Read the consent report and click the checkbox if you agree.
Step 7- Draw your signature inside the white box.
Step 8 (Optional) – You can insert an external image with your signature by clicking on the UPLOAD IMAGE button..
Note: With the CLEAR button to the left of the UPLOAD IMAGE button, you can restart your signature if any errors occur.
Step 9- Click on the SAVE CHANGES button to conclude.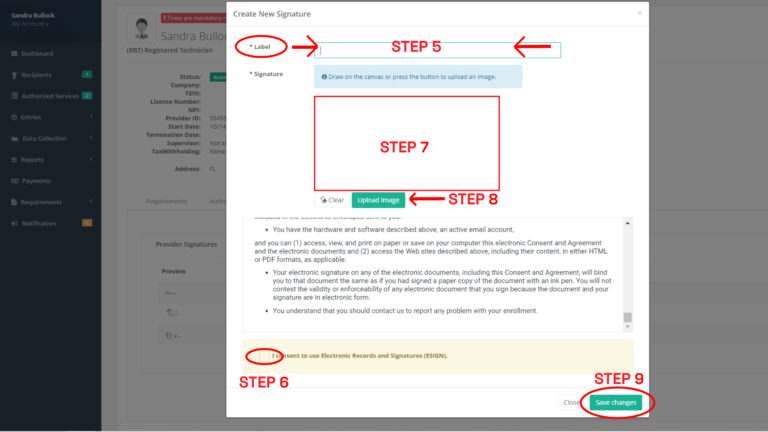 Step by Step Video Tutorial